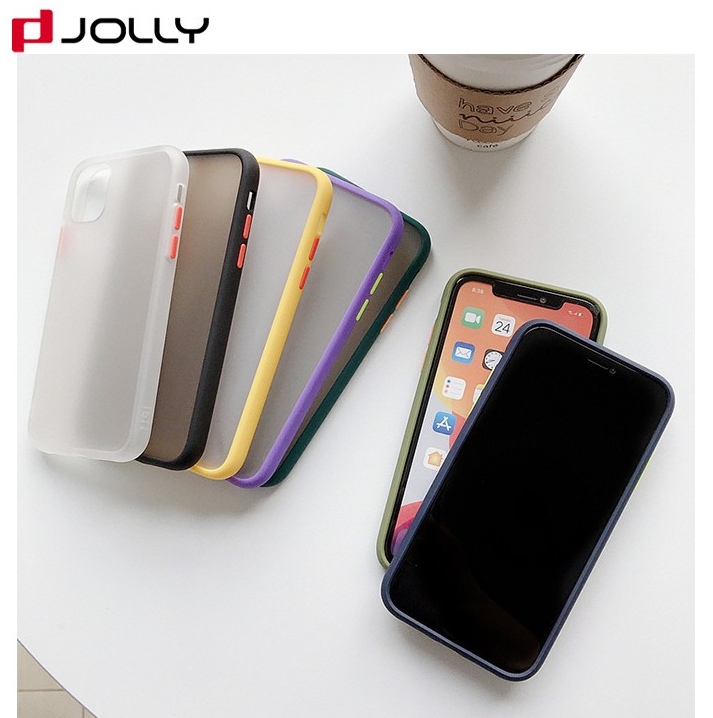 Are you tired of worrying about damaging your latest iPhone?Are you looking for something that can help you protect your iPhone? Then look no further because TPU iPhone cases are here to save the day.
Every phone needs a cover, but how do you know which one is the best? Finding the perfect iPhone case is essential to prevent long-term damage. In this article, we'll explore the unique features of TPU iPhone cases that will convince you to buy one right away!
Why Should You Choose

TPU iPhone Cases?
It's sleek, modern, and durable; what else do you need in a phone cover? If you need clarification about whether you should get a TPU iPhone case or then read out these features that will make it clear to decide. Let's explore the features!
1.
Perfect Design
You don't want to hide that Apple logo, don't you? Well, that's why this phone case is perfect for you. The transparent TPU iPhone case does not hide the beautiful exterior design of your phone.
You can protect your phone by managing to keep up with the style. The look of these phone covers is unique and modern. They also have precision-cut bottom-hole positions.
2.
Ultra Lightweight
You will agree that it starts to feel heavy once you put a phone case on your cell phone. It won't be wrong if we say that our cell phone feels more like a brick than being itself. However, with TPU iPhone cases, you don't have to feel this discomfort.
Because it's ultra-lightweight, it is super comfy to hold and use. It feels so natural that you won't even feel that there's a cover attached to your phone. The lightweight features of TPU phone cases differ from other phone cases in the market.
3.
Vibrant Colours
You can relate to how essential colors play in our lives. If you like vibrant colors, TPU covers can be the one for you. TPU phone cases come in all colors for the iPhone. You can choose options from the TPU cover range.
You can get yellow, red, blue, and purple if you like vibrant colors. However, you can also get colors like black and dark blue. Moreover, TPU phone covers offer customized options for choosing your case color. The choice is entirely yours!
4.
Very Durable
One thing that matters when choosing a phone case for an iPhone is durability. You must ensure that your product is worth each penny you spend on it. The quality of the phone case should be top-notch.
TPU iPhone cases are more durable than any other online phone case. They are anti-scratch, anti-dirt and anti-drop. Shocking right? Indeed, it's more durable than you've thought.
5.
Lens Coverage
You must be worried about the lens of your iPhone. Does it fit well? Does it invade the lens to take pictures? The simple answer to your question is no, it doesn't. TPU iPhone cases are uniquely designed according to each model of iPhone.
You'll get a precise lens cut on your phone case according to your model. TPU Iphone cases have a 1 mm raised camera cutout, which allows for better camera lens protection from scratches. No more worries; keep clicking beautiful pictures and secure each memory.
6.
Affordability
iPhone cases are necessary, but that doesn't mean you have to spend a lot to protect your phone. One of the features that stand out in TPU iPhone cases is affordability. It's pretty affordable, and every person can easily buy it. Moreover, it's so durable that you don't have to keep buying repeatedly. One cover can go a long way because you have spent only a few bucks and enjoy it for a period.
Many of you might think that if it's so affordable, maybe it's just cheap stuff that will rip off after a time. However, in reality, it's made up of good TPU+CP material. If you're looking for an affordable iPhone option, you must give it a shot.
Wrapping Thoughts
The TPU iPhone cases are a perfect accessory that can go a long way. It's modern, sleek fit, unique, and budget-friendly. Moreover, it looks aesthetic. To be honest, it's not just a phone case; it's a fashion accessory that can elevate the look of your phone. If you want to gift this phone case to your friend, you can get Jolly's customization facilities and a phone case specially designed for them. Throw your old traditional iPhone case and switch to the beautiful TPU iPhone cases so you don't have to worry about falls. Buy now; it's worth it!