For many reasons, your phone is one of the most important things to you. As such, how you choose to protect that mobile device will say a lot about how much you cherish your phone and, most importantly, how easily you can protect it. Since mobile phones are increasingly expensive, a good quality case will be critical for making the most of your investment. That means dedicating time and attention to a high-quality phone case. Is leather a good choice for your phone's protection? Take a look below and find out.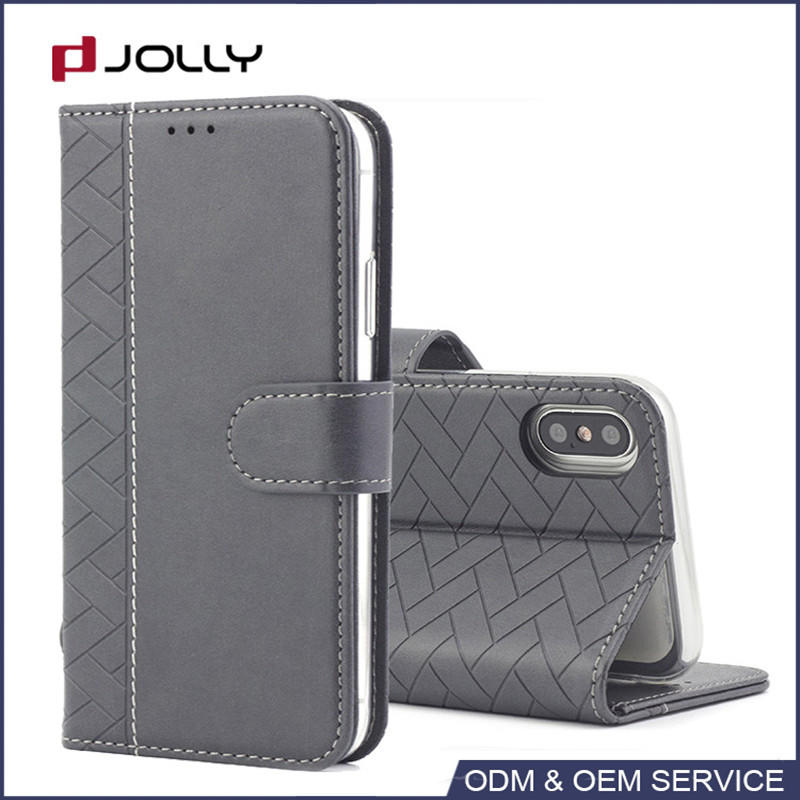 Not all phone cases are equal
Not every phone case manufacturer will dedicate time and energy to providing protective cases. Some phone cases are just for aesthetics. Others are ugly to look at and are purely for protecting your phone. But what if you want a case that looks good and provides good protection for your phone? That's where leather comes in.
Leather is a polished and high-quality material that helps class up your phone to look its best. It also provides excellent protection because of how resilient it is, both in wear and tear and in its actual drop protection.
If you want to blend style and function, choosing a mobile cover manufacturer that relies on natural leather will give you the best of both worlds: fashion and function.
The benefits of leather cases for phones
There are some fantastic benefits of considering leather cases for your phone. We've itemized them below to get a realistic feel for what leather can do for your phone's look and protection. As one of the most popular material types for phone cases, its reputation tends to speak for itself!
● Leather's vintage and timeless appeal: Leather has been around for centuries, and it's an excellent choice for something that's both vintage and timeless. Since you don't want to buy a phone case every time a new trend comes out, go with a tried-and-tested fashionable choice like leather! It'll give your phone that vintage look but won't date it. The timeless appeal also helps it dress up the rest of your tech devices and even your outfit. Leather can be a part of every look you're going for at home, work, and beyond.
● Leather's durability and impressive protective aspects: Leather is a solid and durable product made from natural fibers. Whether classic leather, made from animal skin, or alternative leather, made from PU blended with cactus to pineapple, natural materials create a strong, organic fiber. Nature blended with PU is a particularly strong material that helps you enjoy the best natural and synthetic strength! Regardless of your choice, leather is durable and protective for your phone's protection. Whether you want to protect its screen or edges, you can't beat leather's natural elasticity and shock absorption!
● Leather's customizability in color and texture: Another massive advantage to a leather phone case is that it is able to transform into whatever you need it to. Leather can be dyed whatever color you want, so you can enjoy any hue that makes it the perfect fit for your everyday look and preferences. Also, leather can be stamped with any kind of texture or imprint to create a subtle or bold look and feel for your case! Maximum versatility awaits you, but you must decide which color and pattern you want the most! That might be the hardest part.
● Leather's longevity: Since you don't want to replace your phone case every time it takes a tumble, why not rely on leather's long, dependable lifespan? Easily one of the strongest materials on the planet, leather phone cases will protect your phone over months and years if you take care of it properly. And it'll look impressive and polished the entire time, too, so it'll look brand new months after you first start using it! That's pretty great for a device you have in your hand, your pocket, and around your home daily!
The downsides of leather cases for phones
One important consideration when starting your search for phone case wholesale suppliers is whether there are any downsides to leather cases for phones. There are always a few potential negatives to remember, so this is a great detail to think about upfront. Some of the important details include the following:
● Leather's ethics: As animal rights and vegan enthusiasts get more vocal about leather for fashion use, shoppers are considering the ethics of using leather. Some cases use classic leather with chemical tanning. Others take a vegan approach that relies on PU manufacturing blended with non-animal material. Others use classic leather with vegetable tanning. When making the right, ethical, and future-proof choice for your phone case, consider a choice that factors in all the right features. What does that look like? The Sustainable Leather Phone Case will give you a good idea of how it uses PU leather with a conventional lookalike feel. This blends sustainability with ethics for the perfect combination.
● Leather's cost: The other main downside to leather is its cost. Properly tanned leather is expensive in and of itself, but when you have to factor in applying it to a phone case and adding in protective features, as every good phone case has. Those costs add up to a purchase that can cost more than many want to spend. That's why choosing a phone case factory will greatly benefit the shopper. You'll get a high-quality phone case made from sustainable leather, and at a low cost. Bulk creating and supplying phone cases means a lower cost for the customer.
The bottom line
When you're looking for a protective yet fashionable case for your phone, you'll want to consider a leather phone case strongly. Both pleasing to look at and reliable in protective aspects for your phone, they're a great modern compromise for the best of both worlds.
As you shop around, compare prices, durability, PU leather quality, and price. You'll find that Jolly Case Factory offers the perfect blend of professionalism in fashion and function and helps you get great quality at an impressively low cost. When your phone needs the best, look no further.