Our smartphones have become an extension of our lives, and we rely on them for so much more than just making calls and sending messages. We use them to stay connected with loved ones, access important information, and even manage our finances. But with this increased usage, our phones are also more vulnerable to damage from accidents, drops, and scratches. That's why phone cases have become a popular accessory among smartphone owners. However, the debate over whether phone cases are necessary or not is still ongoing. Let's explore the topic and see if we can come to a conclusion.
Protection from Drops and Scratches
One of the most significant benefits of phone cases is their ability to protect your device from damage caused by drops and scratches. A quality phone case can absorb the impact of a fall and prevent your phone's screen from cracking or shattering.
A case can also help protect against scratches, which can occur from everyday use, such as placing your phone in your pocket or purse with keys or other sharp objects. The Eco Crystal Clear for iPhone 14 offers excellent protection from scratches and minor drops while showing off the beauty of your phone. It is available for various other phones too.
Increased Durability
Phone cases can also increase the durability of your device. If you tend to use your phone in rugged environments or have an active lifestyle, a durable case is essential. A case made of tough materials like TPU or polycarbonate can protect your phone from drops, bumps, and other types of impacts. The D-Jolly Armor Protection Case for iPhone Xs, for instance, is made of shock-absorbing TPU and features reinforced corners for extra protection. This case offers the perfect balance of durability and style. It is available for various other phones too.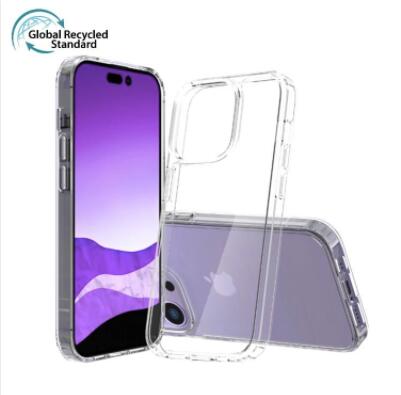 Customization
Many phone cases also offer customization options, allowing you to add personal touches to your device. You can create custom phone cases with your own photos, artwork, or text, making your phone truly unique. D-Jolly offers OEM services. This means they can work with businesses and individuals to create custom phone cases in bulk, perfect for events, promotions, or gifts.
The possibilities for customization are endless, from adding a company logo to creating a one-of-a-kind design featuring your favorite artwork or photos. With Phone Case Wholesale Suppliers D-Jolly's customization options, you can create a phone case that not only protects your device but also reflects your individuality.
Fashion Statement
In addition to providing protection for your device, phone cases can also make a statement about your personal style. With a wide variety of colors, patterns, and designs available, you can choose a case that matches your personality, interests, or outfit. Some cases even feature unique materials, such as leather or wood, that can add a touch of luxury to your device.
The D-Jolly Stylish Crossbody Phone Cover for iPhone, for instance, offers both versatility and style. Not only does it protect your phone from scratches and daily wear, but it also features a fashionable design with a soft TPU material and a nylon rope for a comfortable grip. With many color options available and the option for customization, this phone case is the perfect fashion statement for the summer. Plus, the premium accessories like the metal D-ring, stopper, and bottom add a unique touch to the design, making it stand out from other phone cases.
Enhanced Grip
Phone cases can also provide increased grip, making it easier to hold your device securely. The D-Jolly Silky Soft Touch Feeling Real Liquid Silicone Mobile Phone Cover is an excellent choice for people who want a case that provides a comfortable grip. Made of soft, flexible silicone material, this case offers a non-slip surface that makes it easy to hold your phone securely. With its slim design and precise cutouts, it's a great option for people who want a case that's both stylish and functional.
Improved Functionality
Aside from providing protection, some phone cases also enhance the functionality of your device. There are a variety of phone case styles that offer unique features to improve your experience with your device. One example is the D-Jolly Leather Wallet Phone Case, which not only protects your phone but also has a built-in wallet feature. This allows you to conveniently carry your credit cards, ID, and cash with you without having to bring a separate wallet.
Another example is the D-Jolly Leather Flip Phone Case With Slot Kickstand, which has a built-in stand that can be used to prop up your phone for easy viewing of videos or making video calls. With this added functionality, you can maximize the use of your phone while keeping it protected.
Conclusion
Phone cases offer many benefits, including protection from drops and scratches, customization, and enhanced functionality. However, they also have their downsides, such as added bulk and potential interference with certain features. Ultimately, the decision to use a phone case comes down to personal preference. If you choose to use a phone case, be sure to check out the selection of high-quality cases available at Phone Case Wholesale Suppliers https://www.d-jolly.com/. With a wide range of styles and colors, you're sure to find a phone case that fits your needs and reflects your personal style.