Imagine having a phone case that perfectly matches your style and personality, with your favorite design, picture, or logo. It's the ultimate accessory that protects your phone and showcases your unique taste. As a reseller of phone cases, you can offer this level of customization to your customers by creating custom phone cases. It's a fantastic way to add value to your business and attract more customers who want something special.
But where do you start? How do you make custom phone cases that meet your customers' expectations and stand out from the rest? Don't worry; we've got you covered. Follow our guide on how to make phone cases with pictures, and you'll be well on your way to creating your own line of custom phone cases.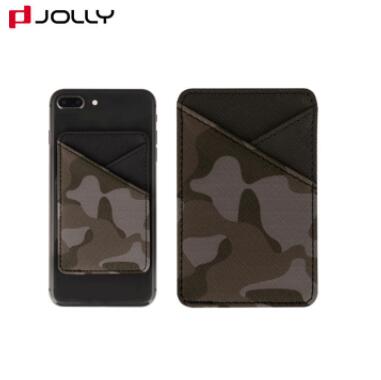 How to Make Phone Cases with Pictures
Here are two ways you can make phone cases with pictures::
DIY Phone Case Making with Pictures
If you're a reseller who enjoys a DIY project, making your own custom phone cases with pictures is a great option. First, start by purchasing blank phone cases in bulk. Then, use a printing service or your own printer to print your desired image onto a high-quality vinyl or decal paper. Now, cut out the image and apply it to the phone case using a heat press or vinyl cutter.
This option requires some upfront investment in equipment and materials, but can be a fun and rewarding way to create unique phone cases for your customers. However, making your own custom phone cases with pictures can be time-consuming and require a significant amount of trial and error to get the process just right. In addition, if you're not an experienced DIY-er, the final product may not look as professional or polished as a phone case produced by a professional manufacturer.
Getting OEM Services
Speaking of professional manufacturers, another option for making custom phone cases with pictures is to work with an Original Equipment Manufacturer (OEM). An OEM is a manufacturer that produces products under another company's brand name. Working with an OEM can be a cost-effective and efficient way to produce custom phone cases in large quantities.
To get started, find an OEM that specializes in phone case production and provides custom printing services. You will typically provide them with your desired designs and specifications. They will then handle the rest of the production process, including the sourcing of materials, printing, and assembly.
However, it is important to keep in mind that this option may require a minimum order quantity and longer lead times for production and delivery. The exact process may vary depending on the specific OEM you work with, so it's important to do your research and choose a reputable and reliable partner.
Are you looking for a reliable and trustworthy custom phone case manufacturer? Look no further than D-Jolly Industries. With their OEM services, they can provide you with customized phone cases that meet your exact design specifications. Their team of experienced designers and quality control professionals ensure that each phone case is of the highest quality.
Here's a detailed breakdown of the process:
1. Request Made by Customers: The process starts with the customer submitting their request, which includes the preferred phone model, design specifications, and any images or logos they want to include.
2. QC Test of Raw Material: D-Jolly Industries then tests the raw materials to ensure they meet their strict quality standards.
3. Design: Based on the customer's request, the D-Jolly design team creates a mock-up of the final product.
4. Confirmation of Design: The customer will review the design and provide any feedback or adjustments until the design is finalized.
5. Supply of Sample: D-Jolly creates a sample of the phone case based on the finalized design and sends it to the customer for approval.
6. Confirmation of Sample: The customer confirms that they are satisfied with the sample before production begins.
7. Confirmation of Purchasing Order: Once the sample is approved, the customer confirms their order and provides payment.
8. Production: The phone cases are then produced based on the confirmed order and design specifications.
9. Packaging: After production, the phone cases are packaged for shipping to the customer.
10. Shipment: The phone cases are shipped to the customer or their designated location.
11. Track of Logistics: The customer can track their shipment through the logistics company.
12. Feedback: Once the customer receives the product, they will confirm the quality and provide any necessary feedback or concerns.
Conclusion
In today's world, customers are looking for unique and personalized products that represent their individual style. By offering custom phone cases, you can cater to their specific needs and create a loyal customer base for your business. Whether you choose to make your own cases or work with an OEM, it's essential to ensure that you're providing a high-quality product that meets your customers' expectations.
At D Jolly Industries, we understand the importance of creating custom phone cases that stand out. Our expert team of designers and quality control professionals works closely with you to ensure that your custom phone cases are of the highest quality and meet your exact specifications. From design to production and shipping, we handle the entire process, so you can focus on running your business.
In conclusion, creating custom phone cases is an excellent way to differentiate yourself from the competition and provide your customers with a unique and personalized product. By following the steps outlined in this article and working with a trusted manufacturer like D Jolly Industries, you can create a product that your customers will love and keep coming back for.