If you are into classy mobile cases, you must love leather flip phone cases. These cases offer protection to both the back and front. Simply, it consists of a flipping cover that opens like a book to reveal the screen and conveniently folds back when using it. Some innovative versions do come with card and cash slots as add-ons. In short, these are where fashion meets function!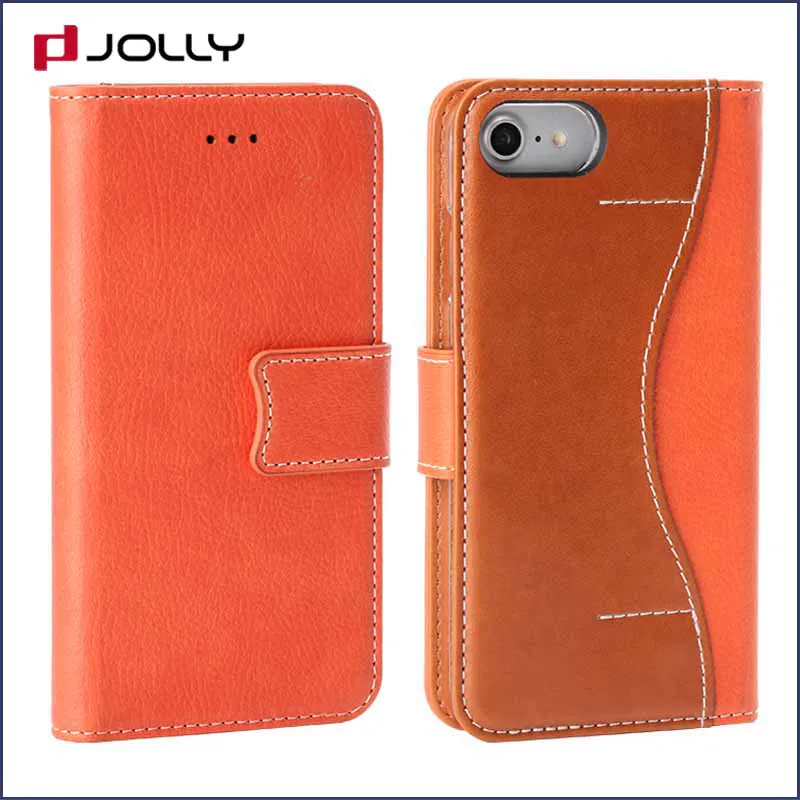 The History of the Leather Flip Phone Case
The history of the leather flip phone case dates back to the early days of mobile phones. As technology advanced and phones became more compact, there arose a need for protective cases that could shield these delicate devices from daily wear and tear. Leather, with its durability and timeless appeal, emerged as an ideal material for crafting mobile phone cases.
In the early 2000s, when flip phones were all the rage, leather flip phone cases gained popularity due to their sleek design and added functionality. These cases not only provided protection but also featured a flip cover that could be easily opened or closed to access the phone's screen. This innovative design allowed users to answer calls or check notifications without fully removing their device from its case.
Over time, as smartphones took center stage in our lives, leather flip phone cases evolved too. They adapted to accommodate larger screens and additional features while still maintaining their stylish appearance. Nowadays, you can find a wide variety of leather flip phone cases in different colors, textures, and finishes – from classic black leather to vibrant hues or even personalized options.
Whether you prefer genuine full-grain leather or high-quality synthetic options like PU (polyurethane) leather, there is a perfect choice out there for every style-conscious individual looking to protect their smartphone investment while adding an element of sophistication.
What to Know About Leather Flip Phone Cases?
Leather flip phone covers are loved by everyone. From the added protection layer and amazing flip design to the classic appearance and other features, these are convenient options to rely on.
Leather flip phone cases usually have a window on the front that reveals enough portion of the screen to let you see who is calling and what notifications are popping up. Everything besides, nothing can replace the satisfaction achieved by the "clamshell clap" sound produced every time the cover is closed.
Coming to the material leather stands out in the crowd of other materials when it is cost-effective, durable, adaptable, and stunning. It imparts a magnificent touch of luxe, elevating the look of your mobile to another level.
A Glimpse at the Pros and Cons of Getting Leather Flip Phone Cases
If you are confused between leather flip phone cases and simple ones, we suggest going through the pros and cons to decide well. Weight them according to your needs and requirements to make the decision clearer.
Pros of Leather Flip Phone Cases
Here are some notable pros of leather flip phone cases; let's have a look!
Ultimate Protection – These cases cover your mobile phone from all sides, whether front, back, or sides, offering ultimate protection. What sets them apart is that they reveal a specific portion of the screen from the top, letting you attend calls and see notifications without even opening the cover.
Protection Against Water – Leather flip phone cases are often water-resistant, as leather is the closest stitched and doesn't allow water to enter the phone case. On the other hand, typical silicone ones can easily get wet, eventually damaging your phone. Though you can find water-resistant silicon covers, those are more costly than leather ones.
Impressive Features – Leather flip phone cases come with magnetic closure that automatically locks your phone once the lid is closed and contributes to that signature clamshell clap sound.
Sleek Appearance – Nothing can replace the timeless allure of leather flip phone cases, as these seem of premium quality. Furthermore, the added features like slots, in turn, add to their appeal.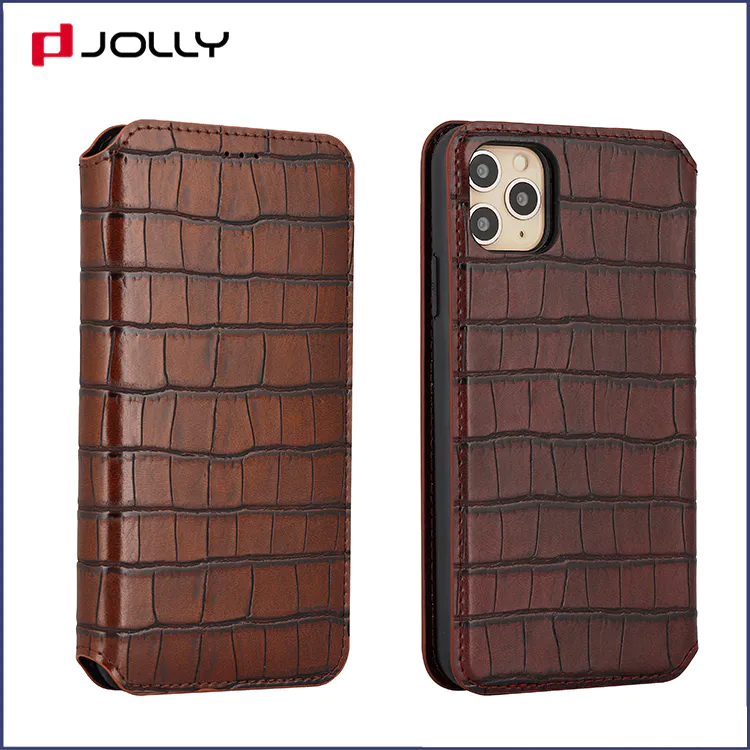 Cons of Leather Flip Phone Cases
Besides having a plethora of pros, these phone cases need to improve in some aspects. These include:
Added Weight – Leather flip phone cases have more weight than the typical cases, giving your mobile a bulky appearance.
Heating Issue – Does your mobile's battery often heat up? These covers will make it difficult to bring the temperature back to normal. Moreover, the magnetic sensors can sometimes disrupt when answering phone calls.
Time-Consuming – If you have a hectic routine, these phone cases might not be a convenient choice, as you would waste loads of your time flipping the lid and checking for important messages or the rest of the stuff.
Also, flip phone cases don't fit well in pockets. However, you can protect them from scratches when keeping them in a purse and other essentials. That's it! We have concluded everything you need to know about this phone case.
How to Choose the Right Leather Flip Phone Case
Firstly, think about functionality. Consider how you use your phone on a daily basis. Do you need easy access to all buttons and ports? Are you someone who frequently takes photos with their phone? If so, look for a case with a cutout specifically designed for your camera lens.
Style is also an important factor in choosing the right phone flip case. Leather cases come in various designs and finishes, so pick one that suits your personal taste. Whether you prefer a sleek minimalist design or something more bold and eye-catching, there's bound to be a leather flip phone case that matches your style perfectly.
Don't forget about practicality. Some cases offer additional features like card slots or kickstands which can be handy if you like to carry essentials like credit cards or prop up your phone when watching videos.
By considering these factors - functionality, style, and practicality - you'll be sure to choose the perfect leather flip phone case that not only protects your device but also reflects your personal style!
Leather Flip Phone Case You Should Consider Getting
On thorough research, we came across an amazing phone case brand that offers premium quality accompanied by drool-worthy textures, colors, and designs. Let the curiosity; we are talking about Jolly – where premium quality and ease of carrying combine under one umbrella. Their leather flip phone cases feature Premium leather flip phone cases with card slots, which one can't resist getting!
It comes with a hot-pressing dot design on the front and impressive sticking on the back. Other highlights of the case include a precise hole site, kickstand, and card slots. You can get this product in a variety of colors, from grey and green to black, brown, and red. The minimum order quantity is 200 pcs, and you can get the order delivered within four weeks.
The best part is that you can customize your phone cases according to your requirements. Get a logo printed, or show them a picture of the phone case you want. We can not only provide leather iphone flip case and mobile phone cases of various mobile phone models, but also provide customized services. Their experienced R&D team will come up with exceptional results to serve you with the best!
Wrapping It Up!
This article features in-depth info on the advantages and disadvantages of having a leather flip phone case. You will surely find this info worth reading. Stay tuned for more of such informative guides. If you plan to get these phone cases in bulk, check out Jolly!
FAQs
1. Are Flip Phone Cases Better?
Hear us shouting YES! These cases optimally cover the phone from every side, protecting it from scratches, damage due to accidental falls, and unnecessary touch inputs.
2. Which Type of Phone Case is Best?
Leather phone cases are considered the best option, owing to their smart appearance, durability, and protection.
3. What Are the Disadvantages of Leather Flip Phone Case?
These phone cases require more maintenance than silicon ones. To make them last longer, you will have to invest time in maintaining their appearance and quality. Moreover, flip covers make it difficult to bring the phone back to normal temperature on heating up. Read the cons section of this article for more information.