Three of excellent Sales representative in Jolly had attended the Global Sources Mobile Electronics at Asia World Expo HK from 18 to 21 of April.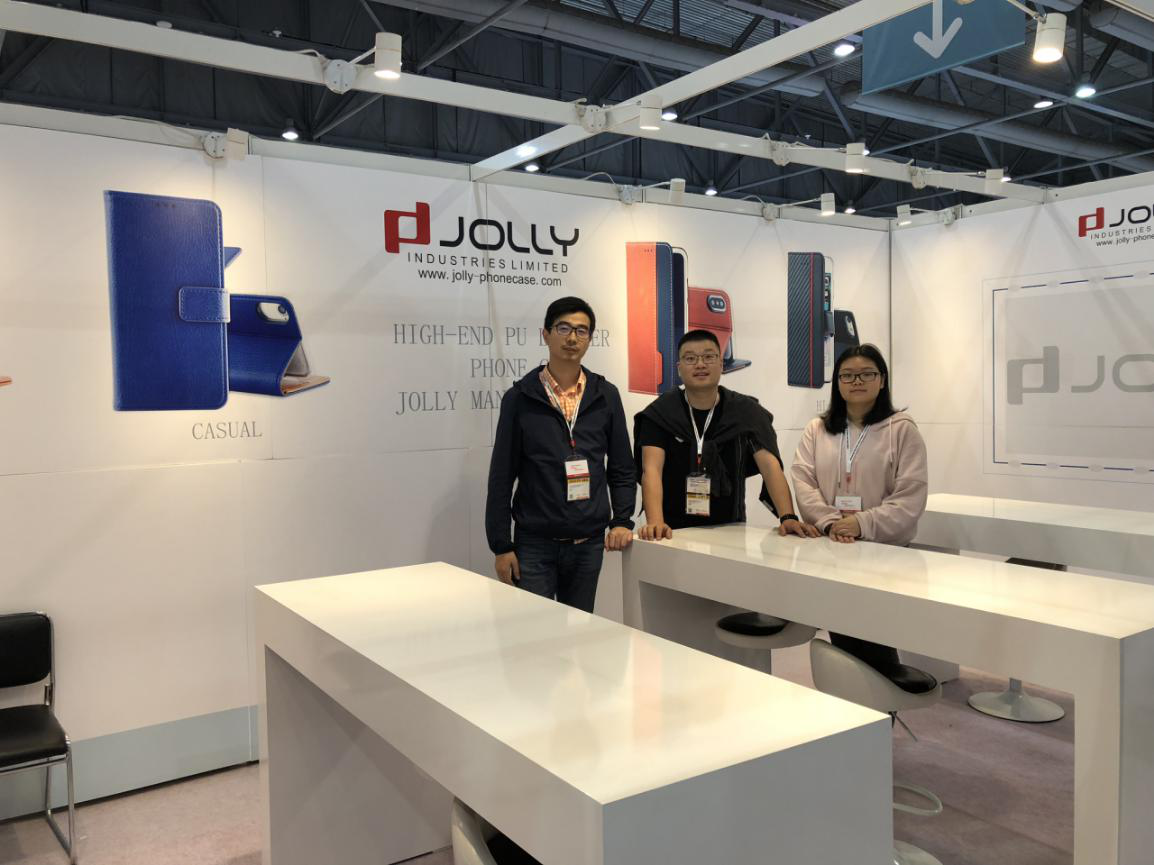 Our sales representatives had prepared the samples and decorated the booth on 17th.
Welcome to visit our booth at Asia World Expo HK. Our Manager and the Chief Designer for the phone case projects will also be there to support them providing solutions and excellent services.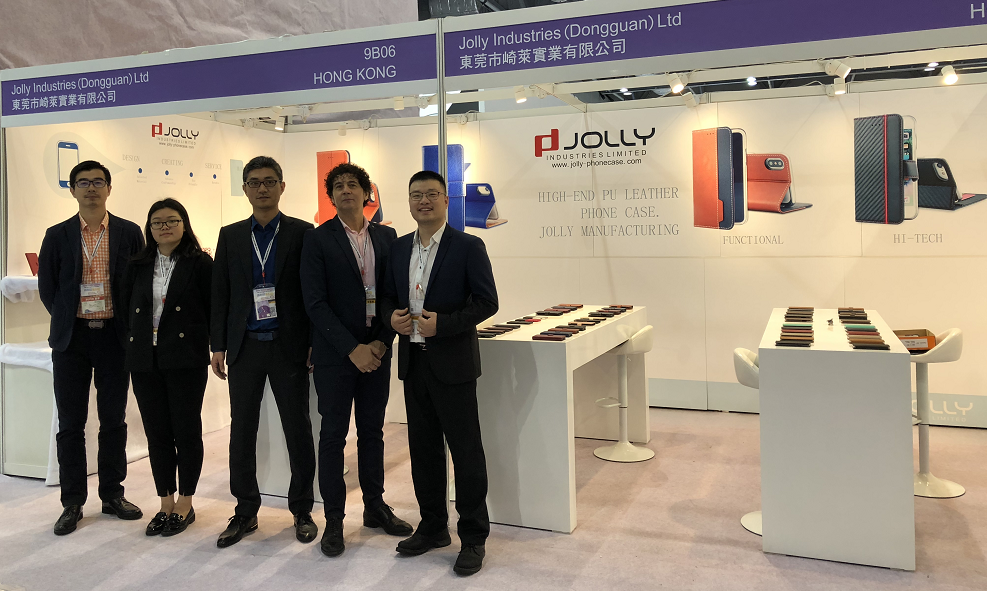 The manager, the Chief Designer and the sales representatives
This is the whole layout of our booth; There are our good selling of phone case and the hot one but more than that, we have prepared new products of iPhone X Cases, Galaxy S9 Cases, Galaxy S9 plus cases…etc.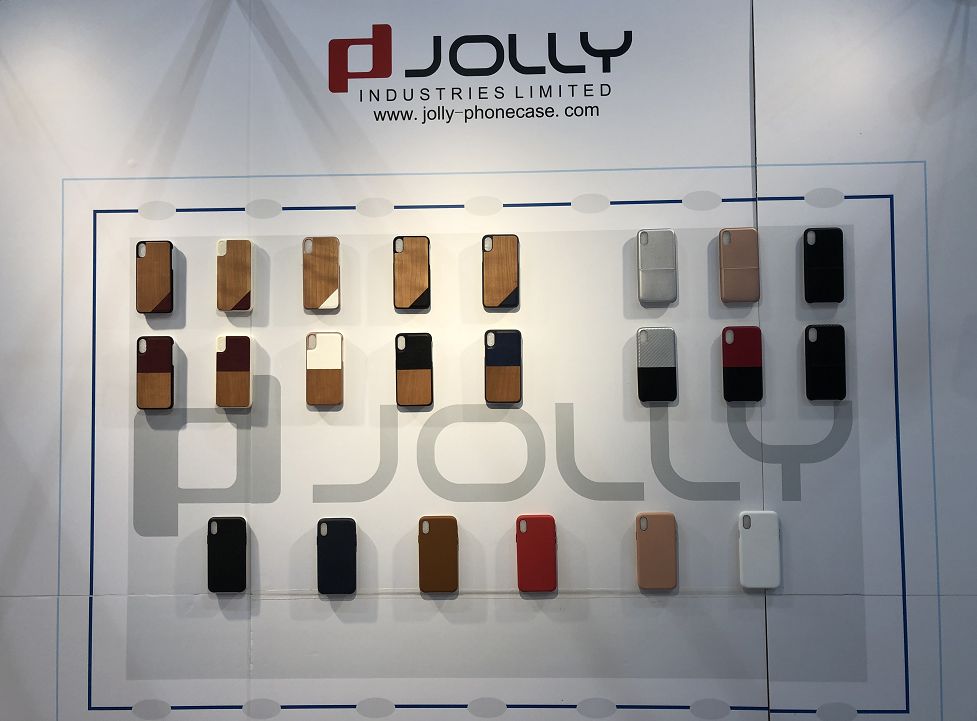 New products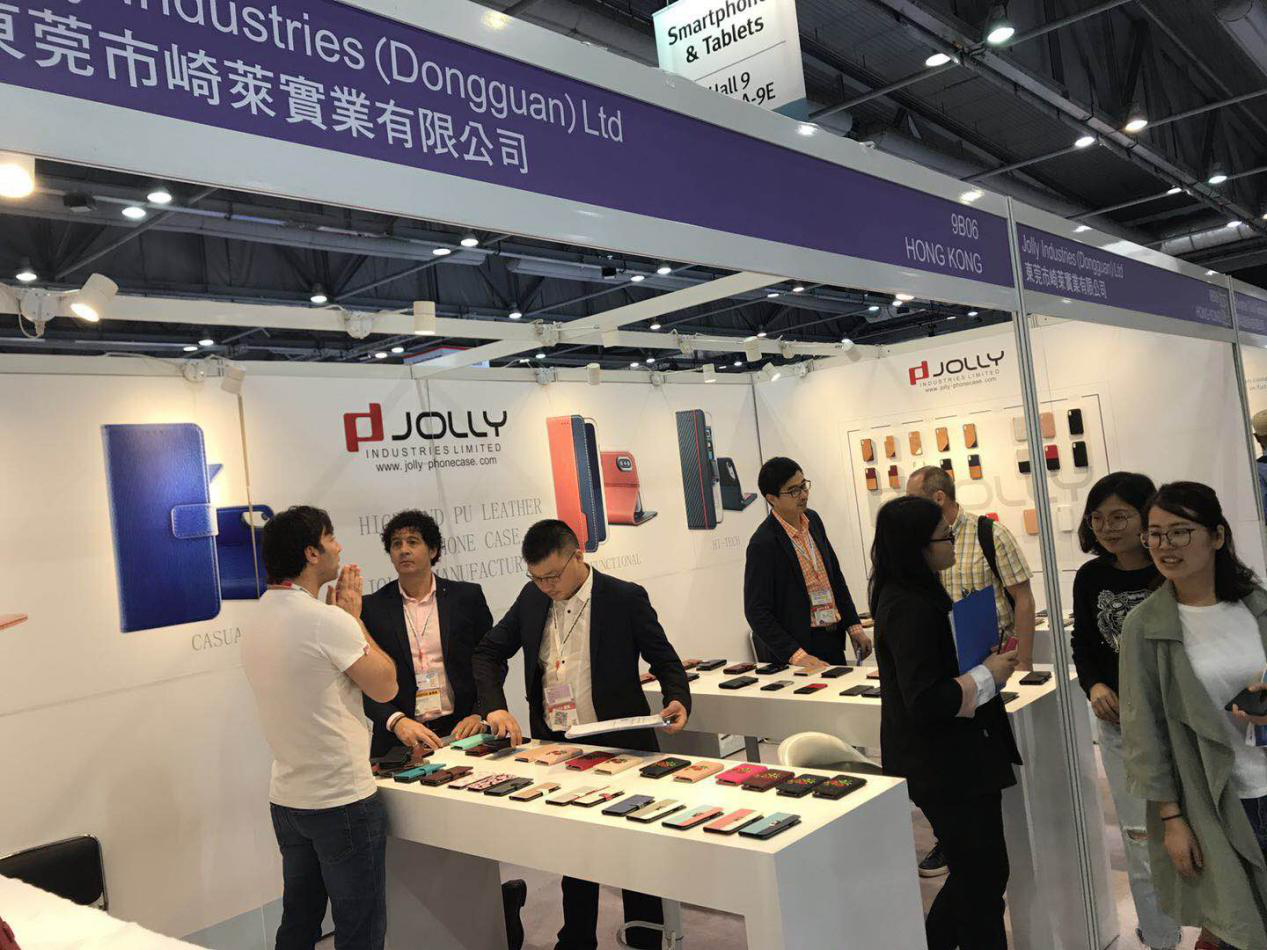 Attracted many customers