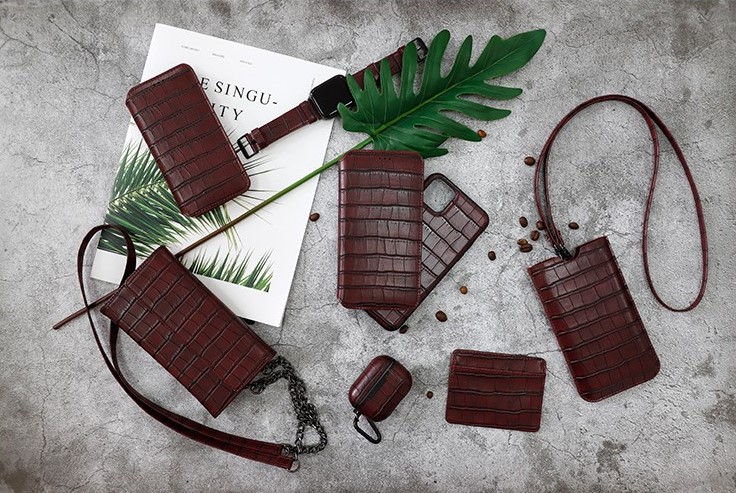 Phone cases are a must to keep your phone protected against accidental falls. Both online and physical markets nowadays are loaded with a diverse range of phone cases, each having distinct qualities. But what set the game-high are detachable phone cases! From slim and magnetic to ones with credit card and cash pockets and more, you can get them in various types.
If you want to get detachable wallet phone case and are looking for a guide to explore what aspects should be considered when getting these, we have got you covered in this comprehensive guide. Hop on below to get started!
Why Get a Detachable Phone Case?
Detachable phone cases come equipped with ease of cleaning and customization. You can tweak your phone's appearance by interchanging the backplates and replacing them with a different color every time, as there's no limit to the variety of colors you can get these cases in. Besides that, you can also clean your phone's case often by carefully removing it; this feature also helps maintain the appearance of the phone case.
Top-notch detachable magnetic wallet phone case also come with additional compartments to help you keep your belongings safe. You can put your bank cards or cash in them, using your phone case as a two-in-one product. The best parts remain their sleek appearance, durability, and the degree of protection offered. In short, there are a plethora of options as to why one feels tempted to get these alluring phone cases. Dive in to know more about them!
What to Look for in Your Next Detachable Phone Case?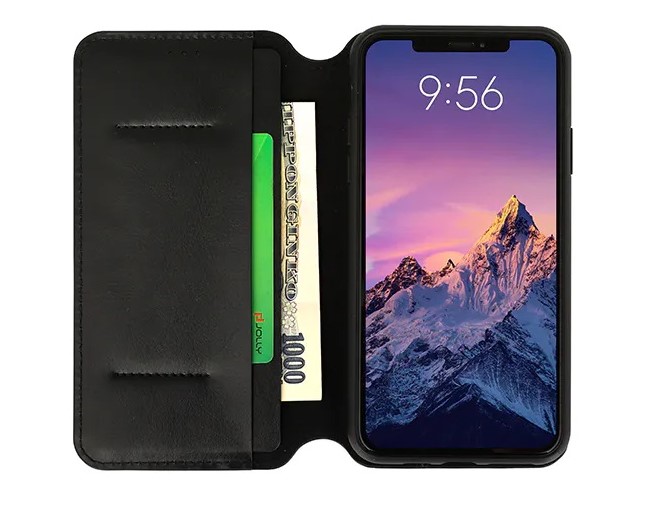 Some people might find a phone case too minimal to invest time in, looking for the best one in terms of quality, and just don't go behind the appearance. If you are in the same boat, keep in mind this phone case is a lifesaver for your precious and costly mobile device. So, it's up to you whether you want to shield your valuable belongings or just want to regret your decision when looking at your phone slipping onto the ground without a phone case on it.
Coming to the point, here is your ultimate guide to buying the best detachable phone case.
Research Well
Before selecting any brand, please research well. Go through the reviews of your chosen product; if you cannot find specific item reviews, check out the reviews of other phone cases of the same brand. This will give you insights into if the brand is reliable.
Consider Weight
No doubt, slim phone cases look adorable, but remember, thicker ones offer more protection. They are robust and shock-resistant, meaning they can better deal with falls on concrete surfaces. Whatever the detachable phone case you choose, either thick or slim, ensure it has a better grip. For this purpose, you can look for a detachable phone cade with a tactile finish.
Look for Precise Cutouts
Your phone case must have precise cutouts for each port and convenient to press button covers. Just take a moment to try the phone case, carefully examining the cutouts. Some covers can also cause issues like camera flash reflection; beware of that.
Choose your Fav Color
Detachable phone covers come in various colors. From black and brown to red, pink, and more, you can get them in your favorite color. However, when selecting color, ensure to get darker tones, as light color cases can get dirt quicker, losing their charm and turning dull.
What Additional Features Do You Want?
Primarily, all types of phone cases are for protecting phones only. However, the innovative ones now come equipped with additional features like pockets for cash and cards and a stand-to-hold mobile. If your mobile has a wireless connectivity feature, you should get a phone case that allows wireless connection or charging.
What's your Budget?
By the end of the day, everything depends on how much you are willing to spend on your detachable phone case. This is one decision that can narrow down your choices to a great extent, making it much easier for you to decide on one.
Our Top Pick of the Best Detachable Phone Cases
After going through the tempting reasons to get detachable phone cases and their buying guide, you must wonder what's the best case. If that's the case, worry not; we have covered this aspect for you, too. Jolly is an amazing brand offering premium detachable phone cases in bulk. Though their collection features multiple cases, the New Design iPhone 11 Pro Case is the best one to rely on!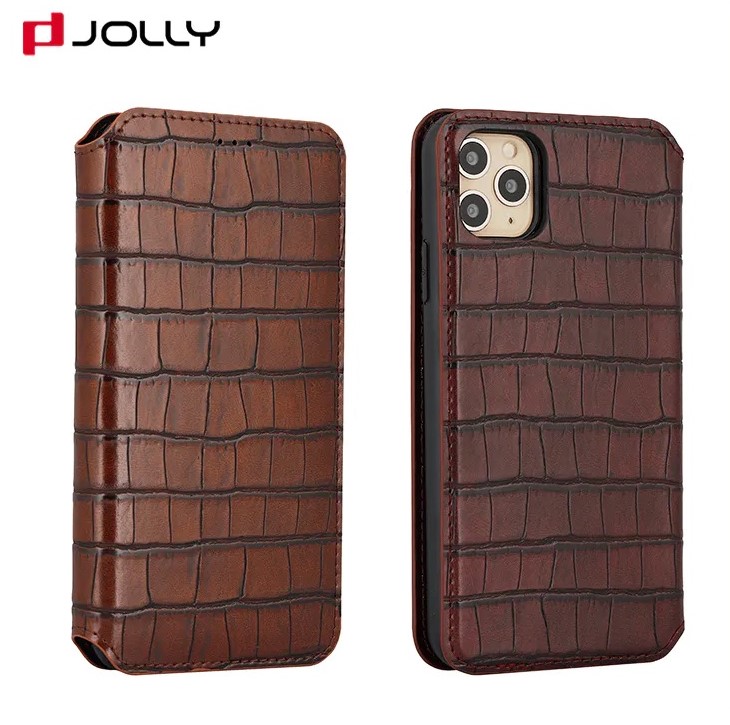 Boosting card and cash slots, this modern phone case offers the purpose of the two-in-one product. You can use it as a back cover or a flip phone case. It's a Shockproof anti-skid TPU Case with a durable kickstand to let you watch reels on Instagram with ultimate ease. It doesn't end at this; the high-quality Croco PU Leather, perfectly matching buttonholes, and non-slip edges are other impressive features.
Furthermore, the Iphone detachable wallet case has an accurate opening, and a 2mm raised camera lens cutout for better protection of the camera lens. You can get this phone case in various colors, including green, brown, black, red, and more. The company allows RFID Or anti-radiation and logo features when customizing.
As Jolly is a B2B company, it deals with bulk orders. The minimum order quantity is 200, and the expected delivery time is three weeks. Coming to the packaging, you can get them delivered in Retail PP Bag, Retail Box, and OEM.
Wrapping It Up!
Conclusively, the more you are willing to invest, the more premium detachable phone case you can get. Each feature addition will cost you more, so decide on your needs first and look for the best option.
That was everything that you should know about the detachable phone cases. We have shed light on their important features, a buying guide, and our top pick of the best detachable phone case. Hope you find this info helpful; stay tuned for more informative guides!